Currently, content writers and business owners are using AI to create engaging content for their audiences.

ClicksHunt.com
Copywriters and businesses face many challenges when writing marketing copy.
The creation of high-quality, user-friendly content that educates, trains, and inspires readers will lead to more profits for the companies and increased social media engagement for the brands.
Business owners and content marketers often struggle with creating high-quality content because they have a lot of other important tasks going on.
Sometimes even professional writers struggle to create content that will engage and grab their readers attention.
Therefore, using AI-based content writing tools may relieve a lot of pressure on professional writers and also allow them to design appealing ads and long-form content in their own style.
Top AI copywriting tools provide results not just for drafting content but also for creating excellent sales copy. Hence, We've compiled a list of the top AI copywriting tools for 2022 that business owners and copywriters can use.
So Which are the Best AI Copywriting Tools?
Discover some of the best AI content writing tools that you can use for generating engaging sales and marketing copy for your audiences at ClicksHunt.
1. Jasper
Our top recommendation is Jasper.ai copywriting tool which is quite popular on the Internet.
Top Pick For You
Jasper.ai (Overall Best)
Jasper AI is our topic pick for AI content writing tools. We're running a special Jasper free trial promotion for this month only. We are giving away 10,000 words of free credit that you can use to test Jasper and create some amazing content for free.
Previously known as Jarvis, Jasper AI is one of the best AI-driven copywriting tools with a user-friendly interface and can be used extensively by marketing professionals and entrepreneurs.
It offers a variety of copywriting features that help in generating attractive content that is elevated in terms of quality. Jasper can also be used to create blog posts, sales emails, website banners, news articles, ebook content, ad copies, sales pages content and more with the help of AI.
2. CopyAI
Copy AI
CopyAI is an AI-powered writing assistant that generates high-quality copy for your business. Write high-converting marketing copy in seconds with Copy AI. Start your free trial now!

This CopyAI tool solves a critical problem for content writers, which is writer's block. It is a simple way to write attractive blog posts and social media captions.
Just input your ideas and inspiration, and CopyAI will do the rest for you. Users can save time too, by inserting more information to make sample content more relevant for a targeted audience, occasion, and promotion.
Find the latest Copy.ai promo code here to save 40% off on this ai copywriting tool.
3. Closerscopy
Closerscopy.com
ClosersCopy is an advanced copywriting tool offering more than 300 content templates to create and write effective marketing copy for blog posts, social media, business websites and more.

Closerscopy is a new artificial intelligence technology that can generate text-based marketing content for businesses. This content can be used in different ways by businesses with a large customer base.
For example, social media posts, blog posts, product descriptions and more may be produced through the platform.
Its advanced AI technology allows for personalized interactions between businesses and their customers.
4. Rytr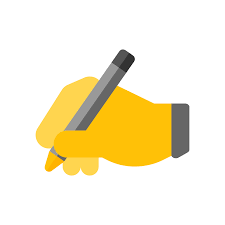 Rytr.me
With the help of Rytr, you can create amazing content that will be read and shared by your targeted audience. The platform is extremely easy to use with over 30 templates and use cases.

Rytr is one of the most popular, user-friendly and comprehensive AI copywriting tools available, with over 30 copywriter templates and use cases, including the ability to detect plagiarised content in real-time.
The premium plan includes 30+ languages, unlimited content generation, and more.
5. Copysmith
With Copysmith, marketers can create amazing ad copies without any headache. It's a powerful tool that recommends highly effective ad concepts.
Now you can create high-quality marketing content with the help of Copysmith. This tool uses artificial intelligence to generate blog post ideas, product descriptions, SEO meta descriptions, sales emails and more.
6. ShortlyAI
ShortlyAI leads to more productive content generation. It works as a professional long-form copywriter and is a great AI content generator.
The tool is designed to provide services like training an AI writer for any project like blogs, novels, and short stories.
The tool is acquired by Jarvis AI (Jasper.ai company) and works as a separate business entity. With the help of ShortlyAI, content creators can manage their time efficiently and create unique content for the readers.
7. Nichesss
Nichesss is an AI copywriting tool that helps users generate business ideas and find out which kind of business content they would like to have.
Users can generate content for ads on Facebook, social media posts, and other stuff. Nichesss is extremely user-friendly and is surprisingly inexpensive, making it the best option in its category.
8. Typlii
Typli.AI is an AI writing and SEO assistant that helps you create high-quality content. Use the AI content generator to produce unique text for your website!
Grab Typlii Lifetime Deal on Appsumo
9. Article Forge
Article Forge is an artificial intelligence-powered content creator, automates high-quality content with a human touch. All articles are created by the deep learning AI and are 100% unique, ensuring that they are not copied or plagiarized.
The platform automatically converts user-entered data into entertaining content for the readers on the given topic.
10. Headlime
Headlime is another tool for marketing professionals that makes content readable and engaging. It also creates SEO-optimized titles for ads and other content, making them more attractive to readers.
PowerAI strengths this tool, which can perform a variety of useful functions for creating content with the help of AI. This is a part of the Jasper AI company.